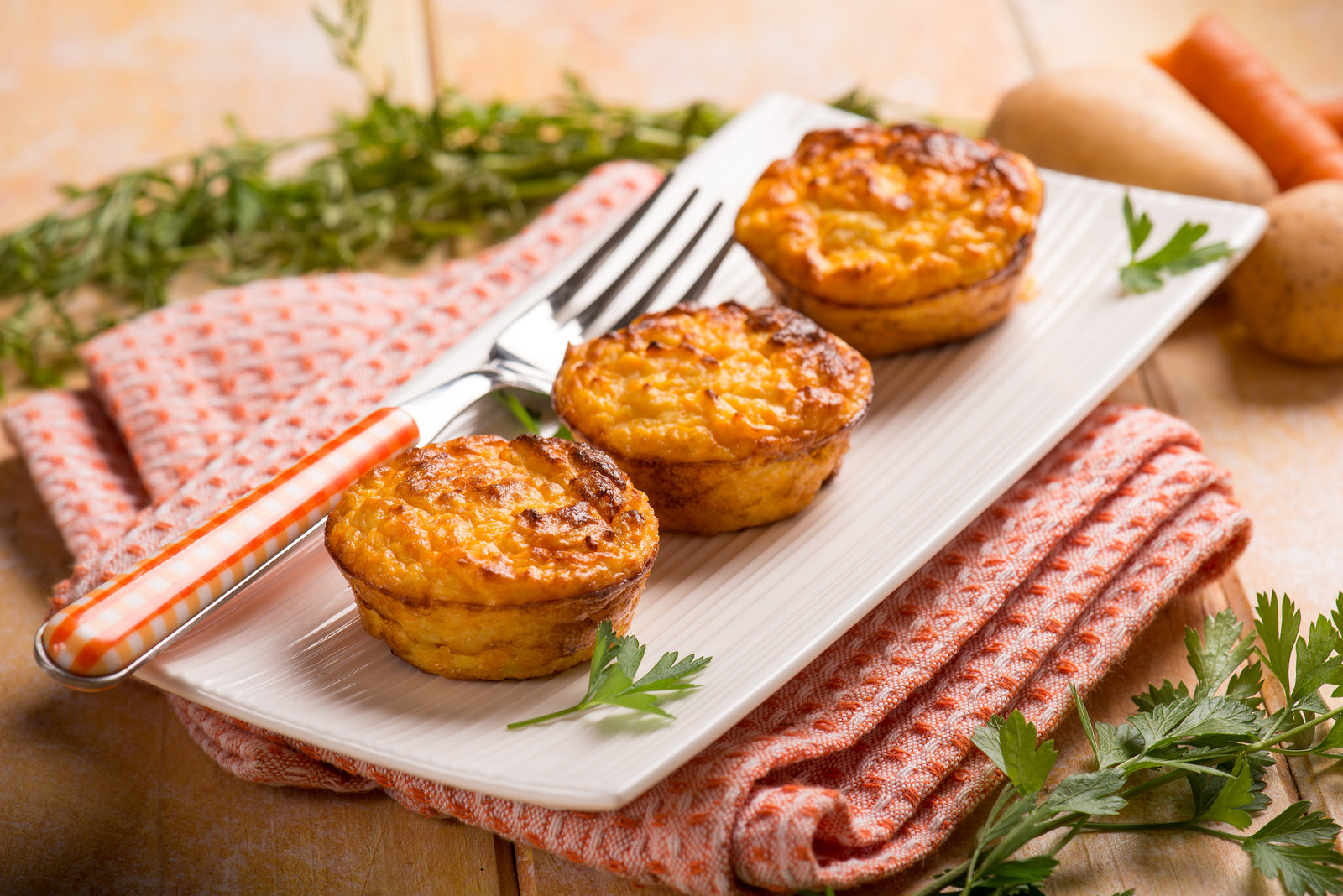 Ingredients
1 flax egg (1 tablespoon flaxseed meal + 2 1/2 tablespoons water)
3/4 cup sweet potato puree
1/3 cup brown sugar
2 tablespoon canola oil (or melted coconut oil)
1 teaspoon pure vanilla extract
1 cup unsweetened almond milk
1 cup whole wheat pastry flour
1/2 cup oat flour (ground from rolled oats)
1 teaspoon baking powder
1/2 teaspoon baking soda
1/4 teaspoon salt
1/2 teaspoon cinnamon
Directions
Preheat oven to 375F and line muffin tin with paper liners.
Prepare flax egg in a large mixing bowl and let it sit for a few minutes.
Add sweet potato puree, brown sugar, oil, and vanilla extract and mix. Then add almond milk and stir once more.
Carefully place whole wheat flour, baking powder, baking soda, salt, and cinnamon into a sifter and sift over wet ingredients. Then add oat flour on its own and stir until just combined.
Spoon batter into muffin tins until filled almost to the top. Then drop about 1 tsp almond butter onto the center of each muffin and gently swirl around with a toothpick or knife.
Bake for 20-22 minutes (or more) until golden brown and a toothpick in the center comes out clean. Remove from oven and let rest in tins for 5 minutes. Then transfer to a cooling rack to let cool completely.
Cool completely or they will not come off the wrapper well. Store in an air-tight container and refrigerate to ensure freshness. Will keep in the freezer for up to a few weeks.