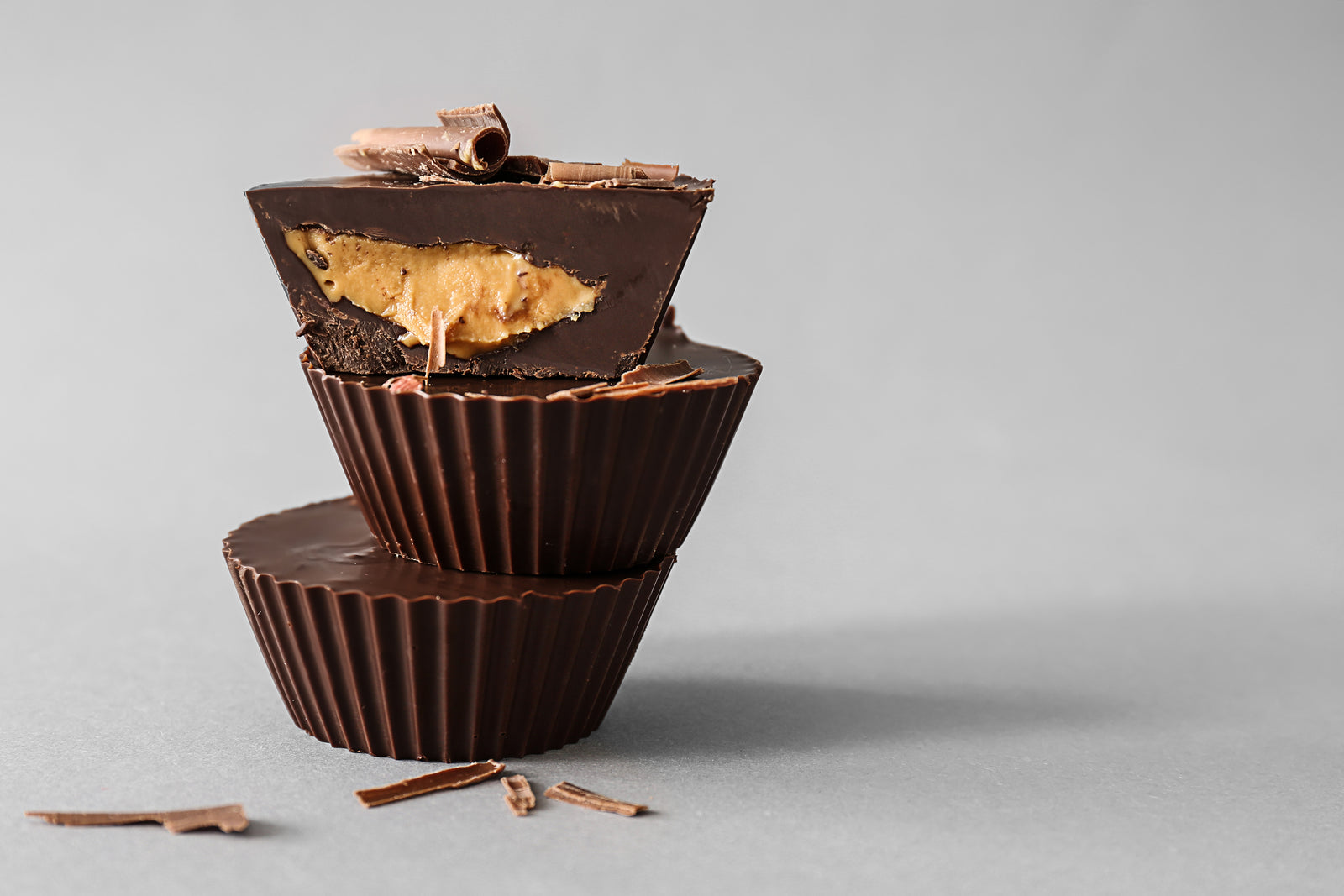 Ingredients
1 cup Enjoy Life Brand dairy-free dark chocolate chips
1/4 cup Barney Butter Smooth or Barney Butter Crunchy Almond Butter
1 tablespoon maple syrup
1/2 tablespoon powdered sugar
1/2 teaspoon vanilla extract
1/8 teaspoon salt
1 teaspoon sliced almonds
Directions
Line a mini muffin tin with 12 mini cupcake wrappers or silicone cups.
Melt the chocolate chips in a double boiler.
Pour a teaspoon of the melted chocolate into the bottom of one cup and use a small spoon to coat the chocolate halfway up the sides. Repeat until all the cupcake liners are coated.
Make the almond butter filling by mixing the rest of the ingredients together, except for the almond slices (save those for the top).
Scoop out a teaspoon of the mixture and press it into the center of one muffin tin; repeat with the other 11. Place the muffin tin in the fridge for 20 minutes so the chocolate and almond butter mixture can harden.
Remove the tin from the fridge and pour a teaspoon of melted chocolate on top of each cup, covering the almond butter filling, using the back of a spoon to smooth it out.
Sprinkle each with a few almond slices.
Place in the fridge for another 20 minutes to set. Store uneaten almond butter cups in an airtight container in the fridge or at room temperature (if it's not too hot out).