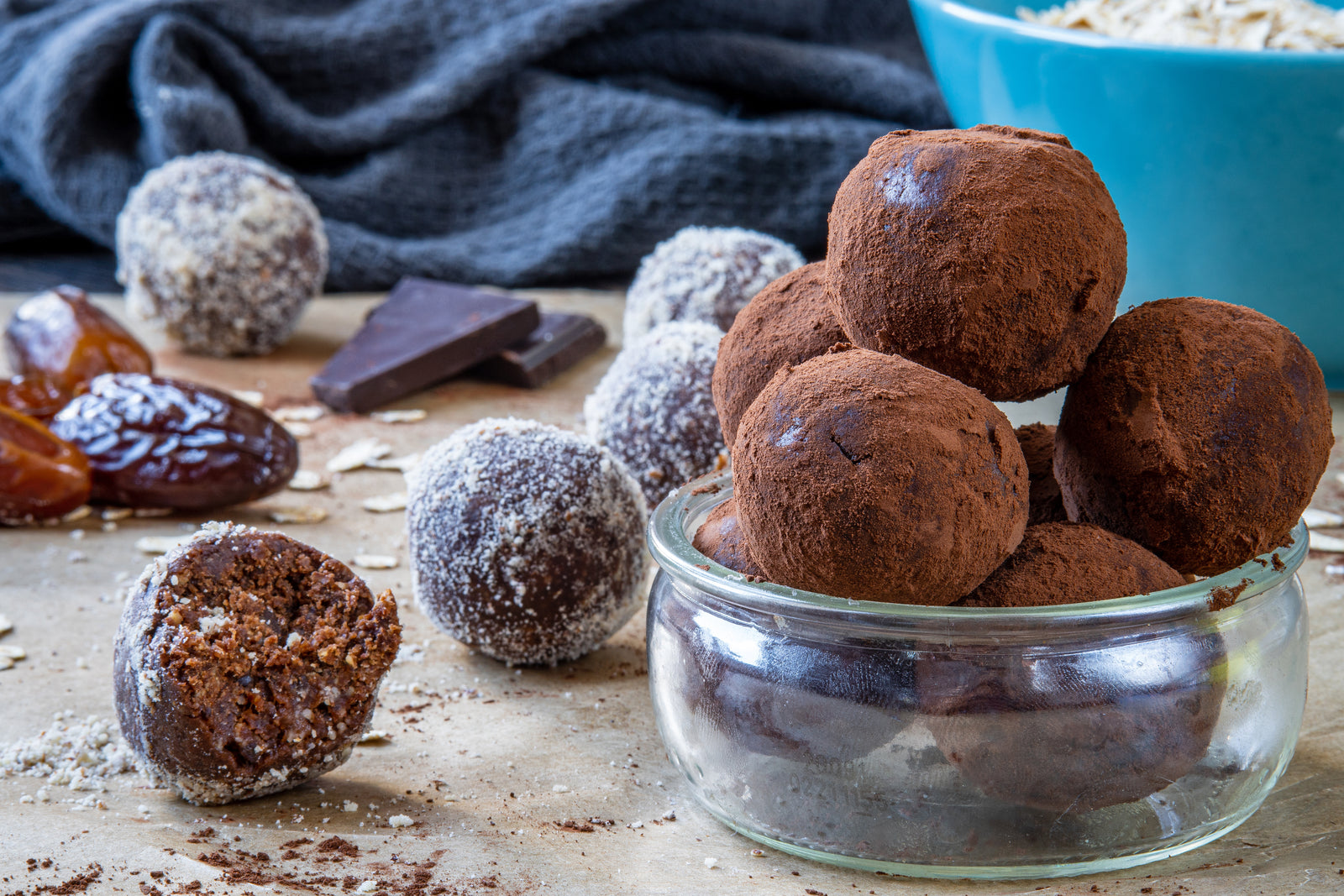 Ingredients
2 cups pitted Medjool dates
1 cup raw almonds
2 tablespoons Barney Butter Chocolate Almond Butter Blend
2 tablespoons unsweetened cocoa powder
1 tablespoon unsweetened almond milk (or any non-dairy milk of choice)
1/2 teaspoon pure vanilla extract
1/4 teaspoon sea salt
Directions
Line a baking pan with parchment paper set aside.
Put dates and almonds in the container of a food processor fitted with the "S" blade. Process until mixture resembles a coarse meal and is uniform throughout.
Add the Barney Butter Chocolate Almond Butter Blend, almond milk, cocoa powder, vanilla, and salt) to the food processor and process until the mixture just starts to clump together. (Do not over process here or the bites will become oily)!
Roll 1 tablespoon portions of the mixture into balls and place them on the prepared baking sheet.
Place the baking sheet lined with energy bites into the refrigerator or freezer for 30-60 minutes or until they are firm.
Transfer to an airtight container and store in the refrigerator or freezer.
Yield: ~25 bites
Dietary: Gluten-Free, dairy-free, vegan, paleo, whole30, sugar-free, egg-free