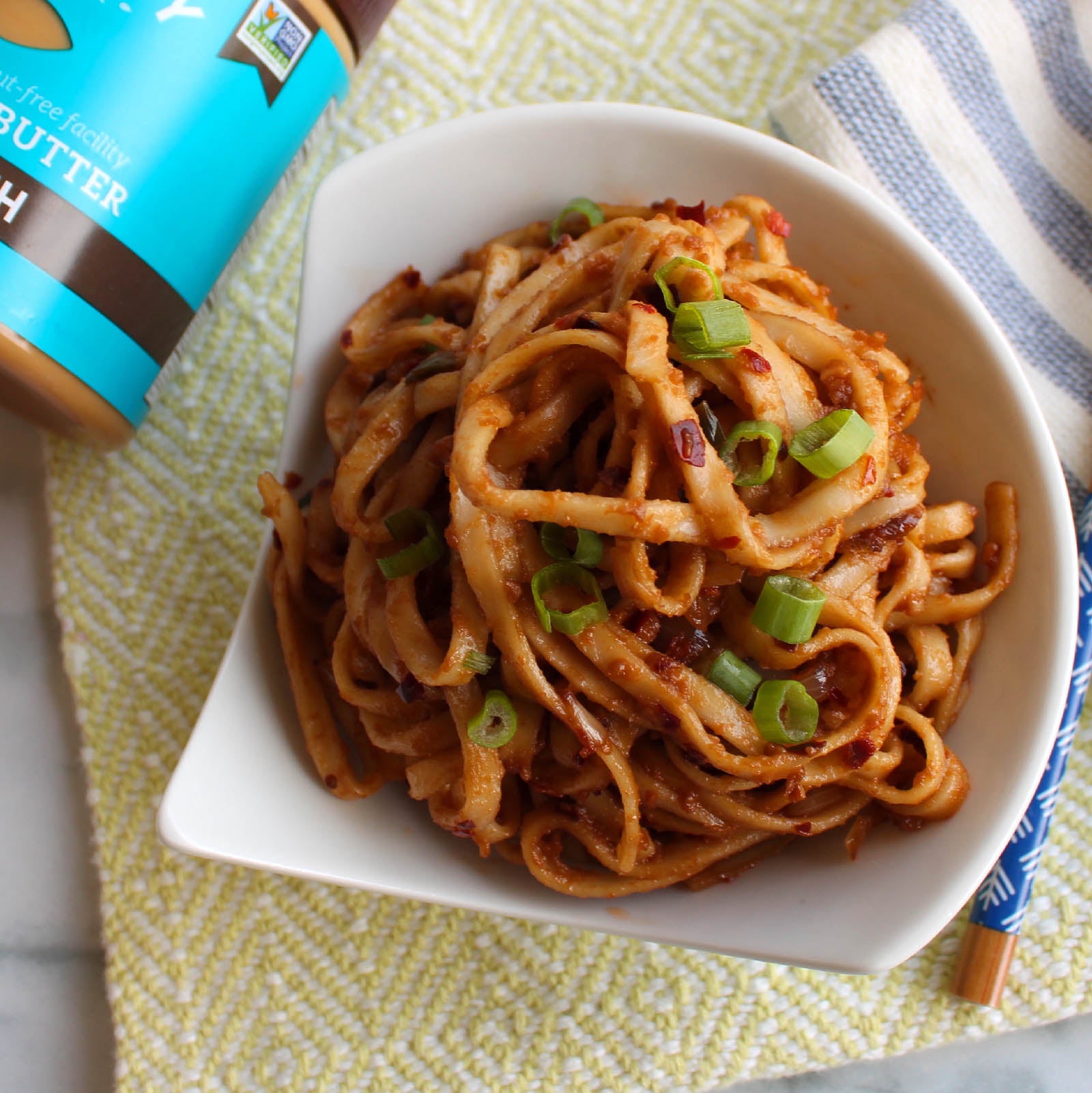 Ingredients
2 Tbsp. Barney Butter Smooth

3 oz Linguine noodles




1 Tbsp. Olive oil




1 Tbsp. Sesame oil




1 Small onion, chopped




1 tsp. Minced garlic




2 Tbsp. Green onion, chopped (and some for a garnish)




1 Tbsp. Ground ginger




1 Tbsp. Crushed red chili flakes




2 tsp. Soy sauce




1 tsp. Maple syrup or honey




1 tsp. Chili sauce

1 Tbsp. Lime juice
3 Tbsp. Water
Directions
Bring a large pot of water to a boil. Cook the pasta noodles according to the package directions.




In a medium pan, sauté the olive oil and sesame oil with the minced garlic and onion over medium heat for 5-7 minutes (or until golden brown)




Turn the heat to low.




Slowly mix in the rest of the ingredients, stirring constantly.




Remove the sauce from the heat, and add in the cooked noodles. **Note: add the noodles to the sauce in small batches. You may find that you don't need to use all of the cooked pasta noodles.




Enjoy with a garnishing of green onions.