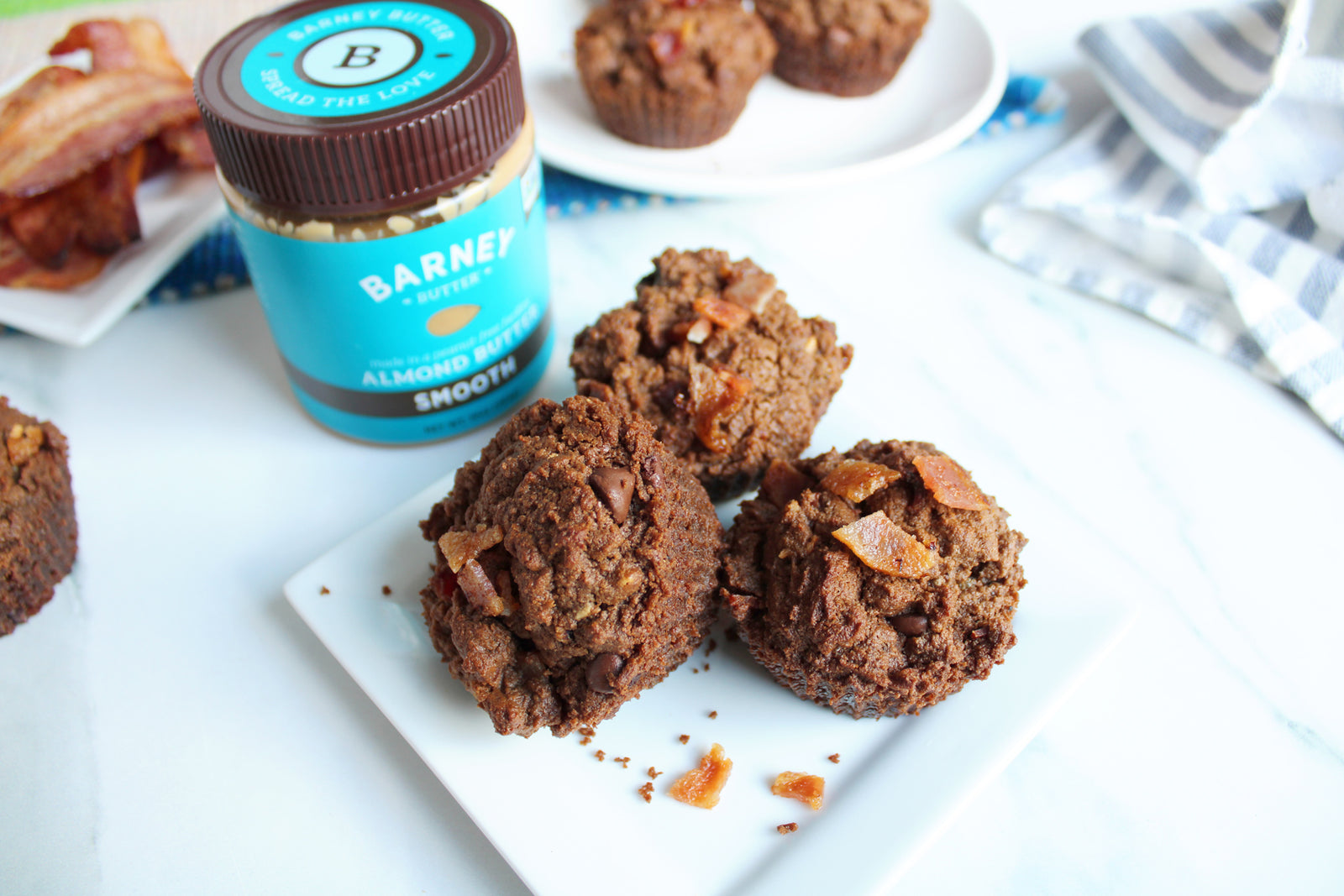 Ingredients
2 eggs
1 cup honey
1 tablespoon vanilla extract
1/4 cup unsweetened chocolate powder
1/2 teaspoon sea salt
1 teaspoon baking soda
1/8 cup coconut milk
12 slices crispy cooked bacon, chopped
1/4 chocolate chips
Directions
Preheat Oven to 325F.
Using a mixer blend the Barney Butter Smooth Almond Butter, eggs, honey and vanilla.
Add the salt, baking powder, and chocolate powder.
Add the coconut milk, then blend again.
Lastly, add the chocolate chips and 8 pieces of chopped up bacon (save the other 4 slices for topping) and mix with a spatula.
Place the batter evenly in 24 silicone cups or cupcake pan (with liners).
Bake for 25-30 minutes, then test with a toothpick.
When done set them out to cool and sprinkle remaining chopped bacon on top.