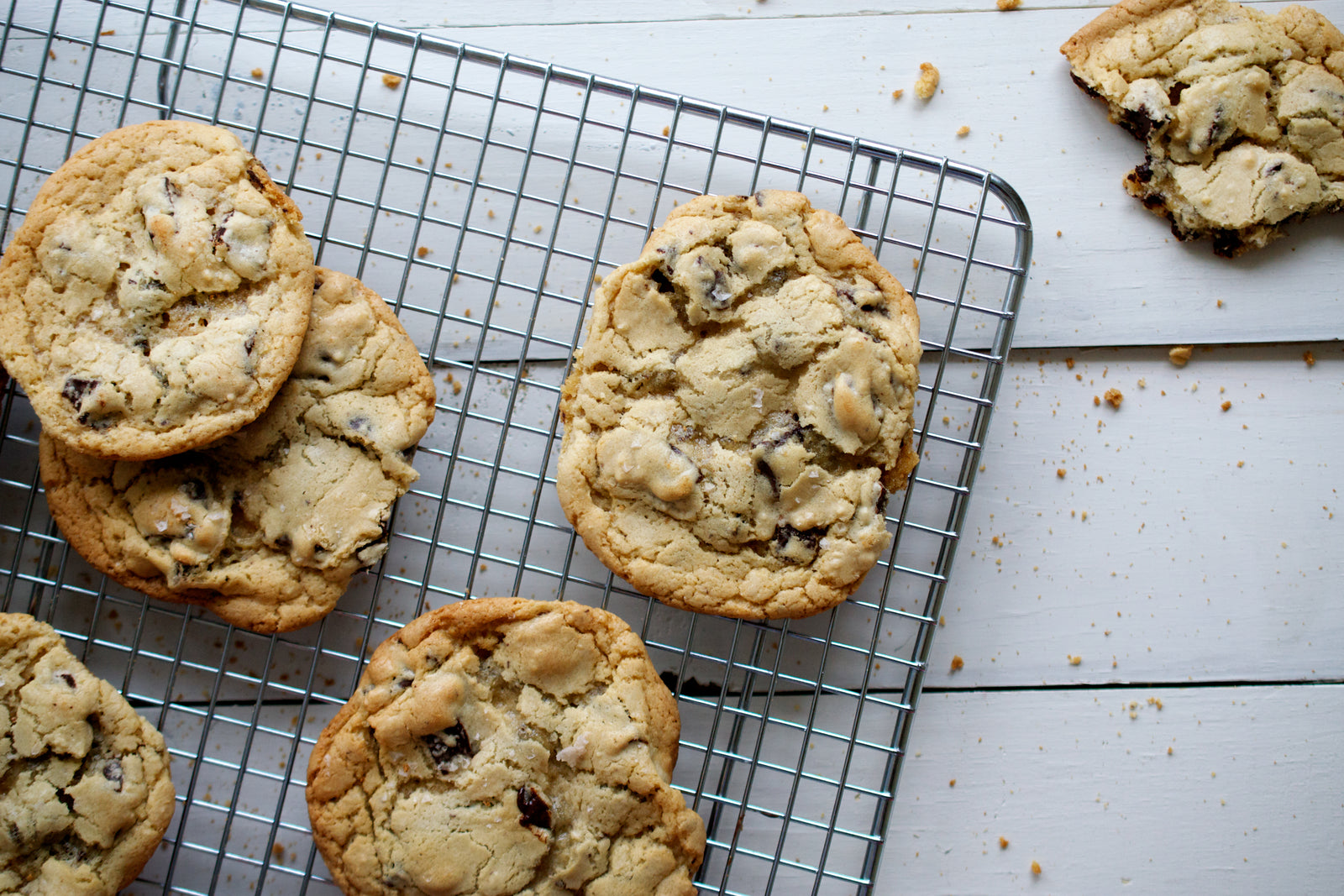 Ingredients
1/3 cup coconut flour
1/2 teaspoon fine sea salt
1/2 teaspoon baking powder
3/4 teaspoon baking soda
1/4 cup coconut oil, at room temperature (not melted, just softened)
1/3 cup pure maple syrup
1/2 cup vegan chocolate chips, roughly chopped (we like Enjoy Life brand a whole lot)
Directions
Preheat the oven to 350F. Line a baking sheet with parchment paper.
In a large bowl, sift together the flours, salt, baking powder, and baking soda.
In the bowl of an electric mixer, fitted with the paddle attachment, cream the coconut oil, maple syrup, and almond butter on high until smooth.
Add the flour mixture to the almond butter mixture and stir until just combined.
Fold in the chocolate chips.
Scoop out the dough by rounded tablespoon and roll into a small ball using your hands.
Place the dough balls onto the prepared baking sheet and lightly press down into each one of them using the palm of your hand.
This will help flatten the cookies, as they do not spread during baking.
Bake for 10 minutes or until lightly golden brown.
Let cool slightly on the baking sheet before transferring to a wire rack to cool completely. Makes 2 dozen cookies.